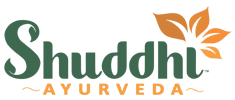 Video Consultation
With our VOPD service, you can talk and consult with our doctors at the comfort of your home
Online Shop
Shop online from a wide range of ayurvedic products.
7 Panchkarma Centres
We have 7 Panchkarma Centres where you can visit & take benefit of Panchkarma therapies
150+ Ayurvedic Clinics
We have 150+ Shuddhi Clinics all over India where you can visit for all your health concerns.
Hospitals
We have hospitals in Derabassi, Jodhpur, Jaipur, Patiala and Delhi. We are coming up with many more hospitals to take the right and effective treatment across India.
On-Time Delivery
All our products are delivered on time. We strive to ensure the best and timely service to our patients.